VIOLENCE, CONFLICT AND GENDER
---
This cluster is a dedicated intellectual and creative space for critical reflection on the gendered construction of violence and conflict. It is attentive to cross-cultural thinking on the nature of violence and covers a range of time periods. Much work in the cluster is centered on the cultural politics of representational practices in a range of genres including writing, performance, testimonial archives and visual culture.
The cluster welcomes transdisciplinary interventions and approaches from a diverse set of perspectives including feminist theory and is particularly receptive to perspectives that challenge orthodox modes of thinking. The cluster meets monthly and alternates themed reading groups to public seminars given by cluster members or invited speakers.
---
Dr Céire Broderick

---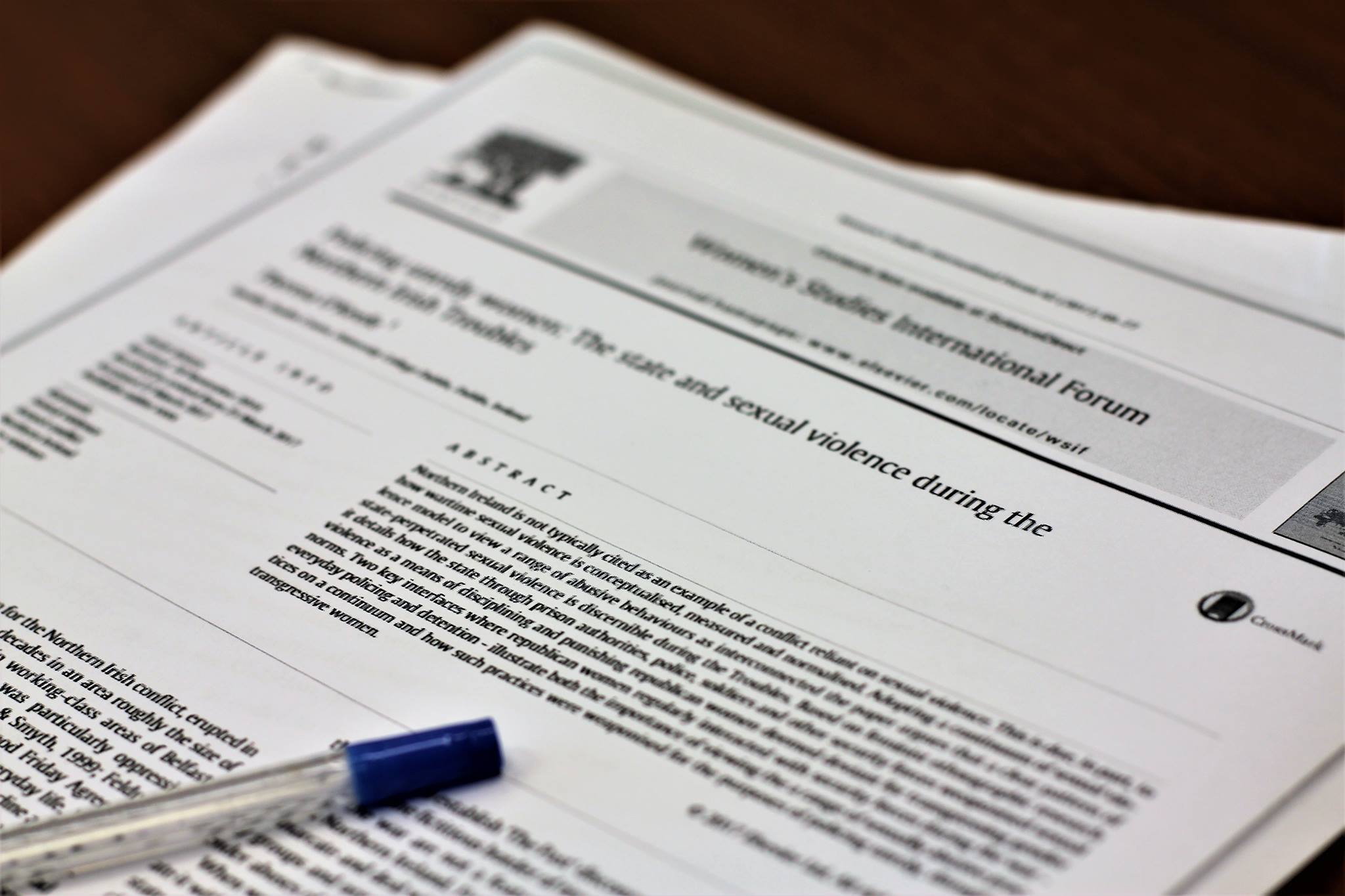 ---
Reading Group
---
The cluster meets regularly for themed reading groups. The latest one, held on February 26th 2019, focused on chapter 1, 'Sex/gender violence' (pp. 12-41) in Maria Eriksson Baaz and Maria Stern, Sexual Violence as a Weapon of War?: Perceptions, Prescriptions, Problems in the Congo and Beyond (Africa Now). Zed Books, 2013
---
---
Seminars and Workshops
---
The cluster organises regular seminars and work-in-progress presentations. Among the most recent are the workshop 'Sexual Violence(s): Between Past and Present, 'A Conversation with Nqobizitha Vella' for Equality Week, and David Fitzgerald's seminar 'Sexual violence, counterinsurgents and the legacies of Jean Larteguy's The Centurions'. Furthermore, we host workshops on Gender Equality and Italian writer Elena Ferrante.
---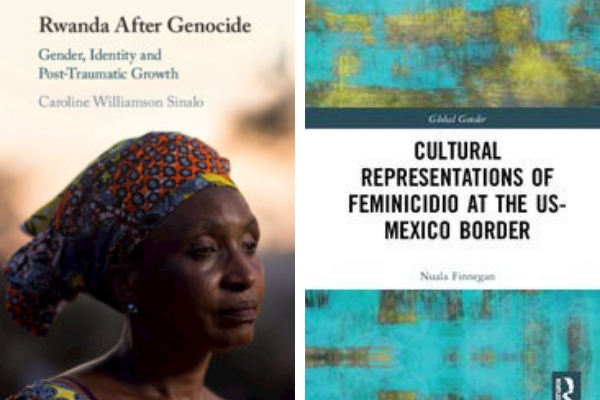 ---
Research Outputs
---
REPRESENTING GENDER-BASED VIOLENCE




An IRC New Foundations International Workshop