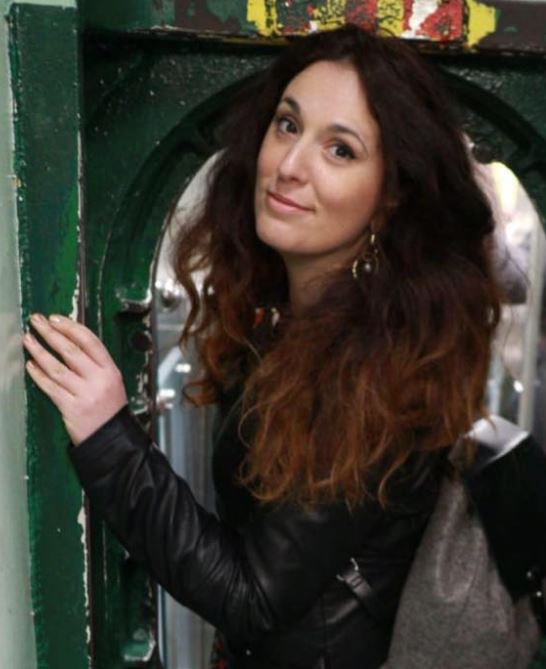 Federica Coluzzi is Leverhulme Early Career Research Fellow (2020-23) at the University of Warwick with a project titled Dante's Transnational Female Public in the Long Nineteenth Century (1789-1921) which will provide the first systematic inquiry into the historical formation and development of Dante's modern female audience in Britain, Ireland and Italy. Her research encompasses reception theory, Dante studies, intellectual history, and the history of publishing and reading in the long nineteenth century.
The project has been presented in a Interview with Dr Matthew Threherne for the Leeds Dante Podcast (https://open.spotify.com/episode/0lihne7v9cX8yBAiMhCU35 ).
Prior to that, she was Government of Ireland Postdoctoral Fellow at University College Cork where she was completing her monograph Dante Beyond Influence: Rethinking Reception in Victorian Literary Culture forthcoming with Manchester University Press (2021). At UCC she was the co-organiser of the Italian Department Research Seminars and of the first Cork Italian Film Festival. She participated in the organisation of the Dante Public Lectures Series along with Dr Daragh O'Connell and Dr David Bowe. She delivered a workshop session for the 2020 edition of Cork Discovers along with Dr David Bowe on Dantean Afterlives.
Past and forthcoming publications
Edited Volume
Interdisciplinary Perspectives on Translation and Reception History: The Afterlife of Dante's Vita Nova in the Anglophone World, Federica Coluzzi and Jacob Blakesley eds, Routledge: London, 2022
Book Chapters
'Chapter XXXV', in The Vita Nuova: A Collaborative Reading, Zygmunt G. Baransky, David Bowe, Heather Webb Eds., Notre Dame, Indiana: University of Notre Dame Press, Forthcoming 2022
'The Oxford Dante Society, The Early Years (1865-1921)' in Dante Beyond Borders edited by Nick Havely, Oxford: Oxford University Press (forthcoming in 2021).
Articles
'Preaching and Teaching Dante for the Victorian Mass Public: Philip H. Wicksteed's Marginal Dantism', Strumenti critici, Rivista quadrimestrale di cultura e critica letteraria 2, 2017: 253-278.
'In the Mirror of Childhood: The Wondrous Discovery of Dante's Commedia in Victorian Juvenile Adaptations", Studium, 4, 2019: 514-528.
'Dante in the Lecture Room: For a (Social) History of Teaching Dante in Nineteenth-century Britain', Dante Studies, (forthcoming in 2021). ,
'Rossetti Reconsidered: Dante's Vita Nuova and Its Paths to Canonization in Victorian Literary Culture', Le Tre Corone: Rivista Internazionale di studi su Dante, vol. 8, Forthcoming, February 2021.
'The First Victorian Dantista? Matthew Arnold's Criticism between Essays and Commonplace Books', Nineteenth-Century Prose, Forthcoming, 2022.
Special Issue
'Mediating Dante', Special Issue of Italian Studies, Federica Coluzzi and David Bowe Eds., Forthcoming, 2022.
Selected Reviews
Erminia Ardissino, L'umana "Commedia" di Dante, Forum Italicum 51.3, 2017: 817-819.