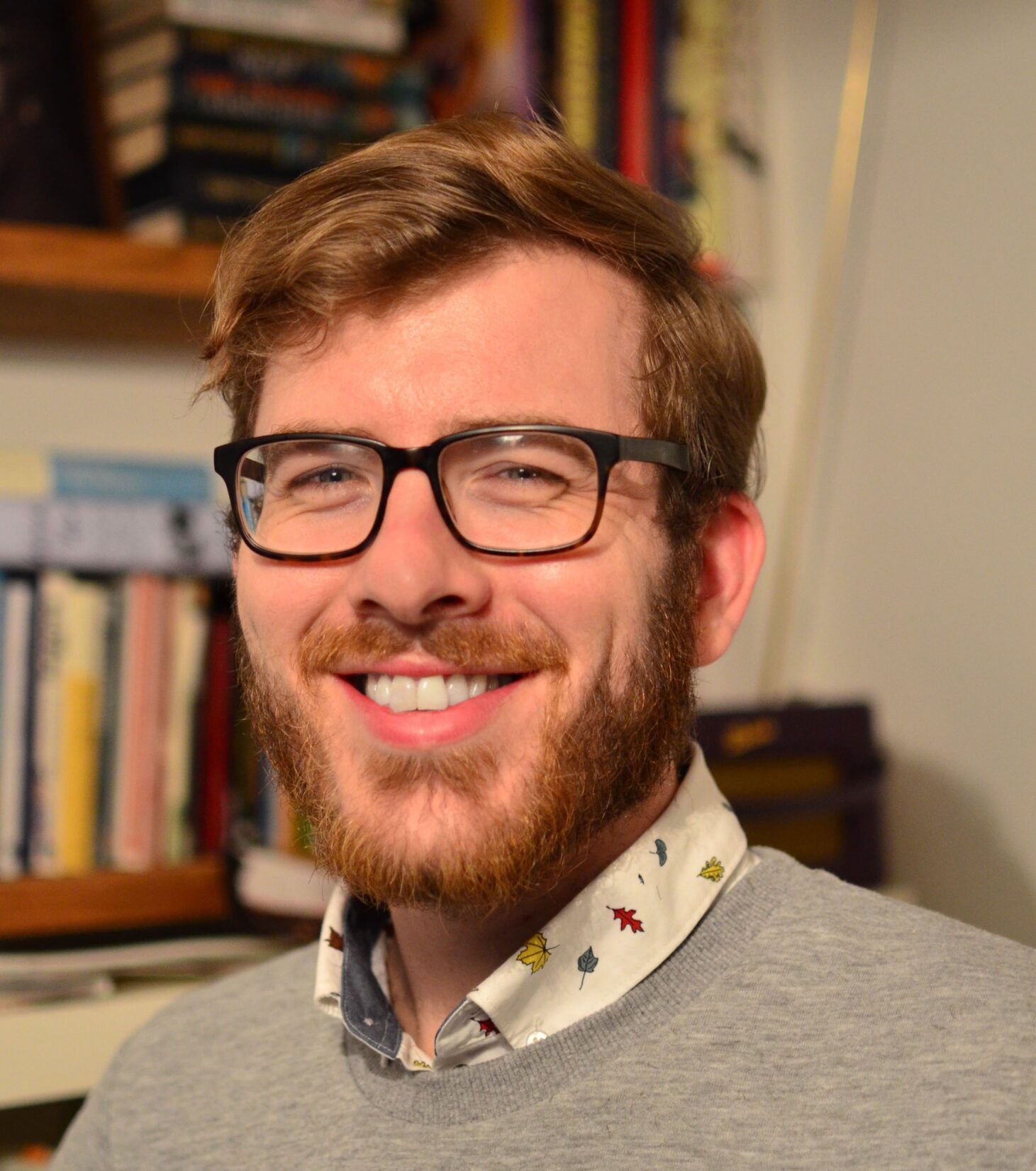 David is an Irish Research Council postdoctoral fellow in the Department of Italian and co-director of the Centre for Dante Studies in Ireland at UCC. He previously held teaching and research roles at Somerville, Pembroke, and Balliol Colleges at the University of Oxford, where he also studied for his PhD.
His research focuses on the representation of feminine voices in medieval and early modern Italian texts, Dante, early vernacular lyric poetry, and the mediation and adaptation of Dante's works in literature and the visual arts.
He has published a monograph, Poetry in Dialogue in the Duecento and Dante (Oxford University Press, 2020), and articles and book chapters on temporality, gender, and subjectivity in medieval Italian poetry.
David is editing the first publication of Rachel Owen's illustrations of Dante's Inferno for Bodleian Library Publishing, to be published in Dante's centenary year, 2021. David and Federica Coluzzi are co-editing a special issue of Italian Studies, 'Mediating Dante', a special issue with Federica Coluzzi, Italian Studies 77.2 (2022). Together with Heather Webb and Zygmunt Barański, he is also editing a collaborative commentary on Dante's Vita nova, the result of the 'Re-reading Dante's Vita nova project, which he co-ordinated.
Other Dante-related publications include:

1) Bowe, David, 'Pigs in Paradise: A Note on Paradiso 29', in Dante Notes, https://www.dantesociety.org/node/33, unpaginated

2) Bowe, David, 'Making Premodern Time, Guittone, Dante, and Petrarch', in Transnational Italian Studies, ed. by Charles Burdett, Loredana Polezzi, and Marco Santello (Liverpool: Liverpool University Press, 2020), pp. 195-209
3) Bowe, David, 'Resisting the Voyage: A tenzone with Guido Cavalcanti in Dante's Purgatorio', in Resistance In Italian Culture from Dante to the 21st Century, ed. by Ambra Moroncini, Darrow Schecter, and Fabio Vighi (Florence: Franco Cesati, 2019). pp. 21-32

4) Bowe, David, 'Versions of a Feminine Voice: The Compiuta Donzella', in Italian Studies, 73.1 (2018), pp. 1-14
5) Bowe, David, 'Text, Artefact and the Creative Process: the Sad Bewildered Quills of Guido Cavalcanti', in MHRA Working Papers in the Humanities, 9 (2015), pp. 9-20
6) Bowe, David, 'Dante e la "serena": lettura sbagliata, "performance" fallita', in Atti del 2014 seminario dantesco 'AlmaDante', ed. by Giuseppe Ledda and Filippo Zanini (Bologna: Petali), pp. 189-201


Forthcoming:
1) Bowe, David, 'Rubrics and Red Dresses: Ordering the Vita nova', in La Rivista (Presses de l'Université Paris-Sorbonne)
2) 'Guittone's Faltering "Now"', in Medieval Temporalities ed. by Annie Sutherland, Almut Suerbaum, Benjamin Thompson, (Woodbridge: Boydell and Brewer, 2021), pp. 75-90
Research Projects:
David has been awarded the following grants:

1) Irish Research Council (2018-2020)
2) Victoria Maltby Junior Research Fellowship, Somerville College, University of Oxford (2015-2018)
3) Leeds Humanities Research Institute (2014)
3) Arts and Humanities Research Council Doctoral Studentship (2010-2013)