Elsina Caponetti (Eduardo Saccone PhD Scholar)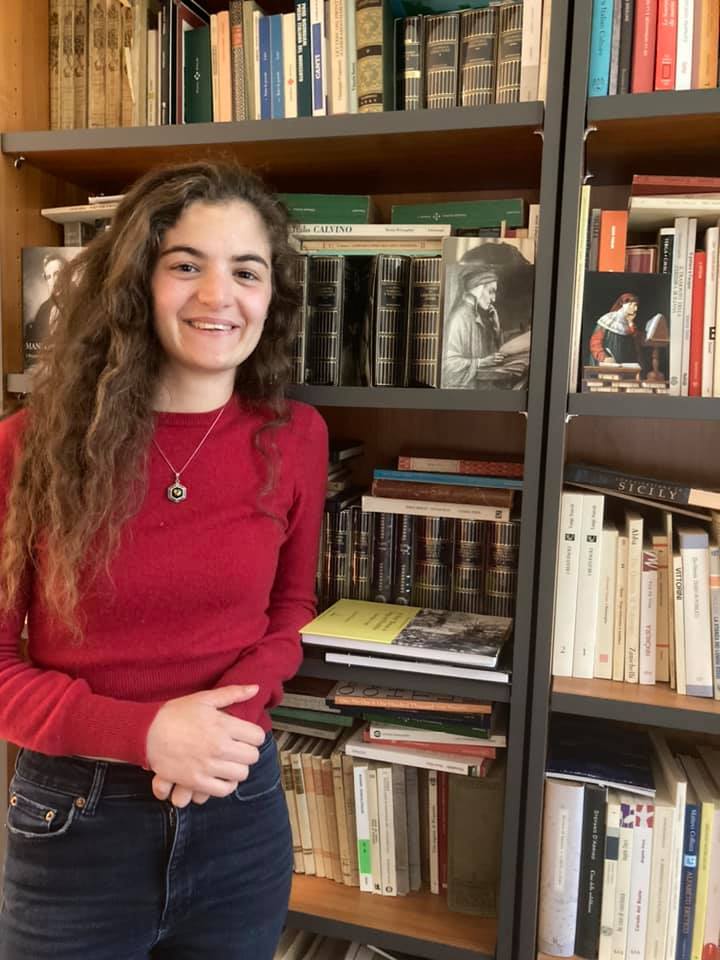 Elsina received her BA in European Literary Cultures and her MA in Italian Studies from the Alma Mater Studiorum - Università di Bologna. Her master's dissertation focused on the problem of representation of souls' corporeality in Dante's Inferno, particularly considering the Virgilian model of the descensus ad inferos in the sixth book of Aeneid, and a vast corpus of texts containing descriptions of Visions of the Afterlife written all over Europe between the 3rd and the 13th century.
Starting from A. Y. 2021/2022, Elsina was awarded the "Eduardo Saccone PhD Scholarship" by the UCC Department of Italian. Here, beyond teaching Italian language to undergraduate students and evening classes, she is carrying out a doctoral research entitled «Mirabilis visio: Dante's Commedia and Irish Vision Literature» under the supervision of Dr Daragh O'Connell.
Vision Literature is a popular literary genre whose importance has been traditionally underestimate from Dante critics and is actually fundamental for understanding the Medieval imagery about the Afterlife previous to Dante. Some of the most influential and translated Visionary texts originated in Ireland, in the context of Cistercian monasteries which represented peculiar centers of interaction between Celtic and Christian traditions. Focusing on texts such as the Navigatio sancti Brendani, the Visio Fursei, the Fís Adamnáin, the Visio Tnugdali and the Tractatus de Purgatorio sancti Patricii, the project aims to point out the influence that Irish Vision Literature could have had on the cultural substratum in which the Comedy took shape. A textual and philological analysis of Irish Latin texts and their vernacularizations will be preliminary for a comparison with textual and thematic elements of the Commedia that will eventually highlight a possible dynamics of re-elaboration of previous popular material in Dante's poem.