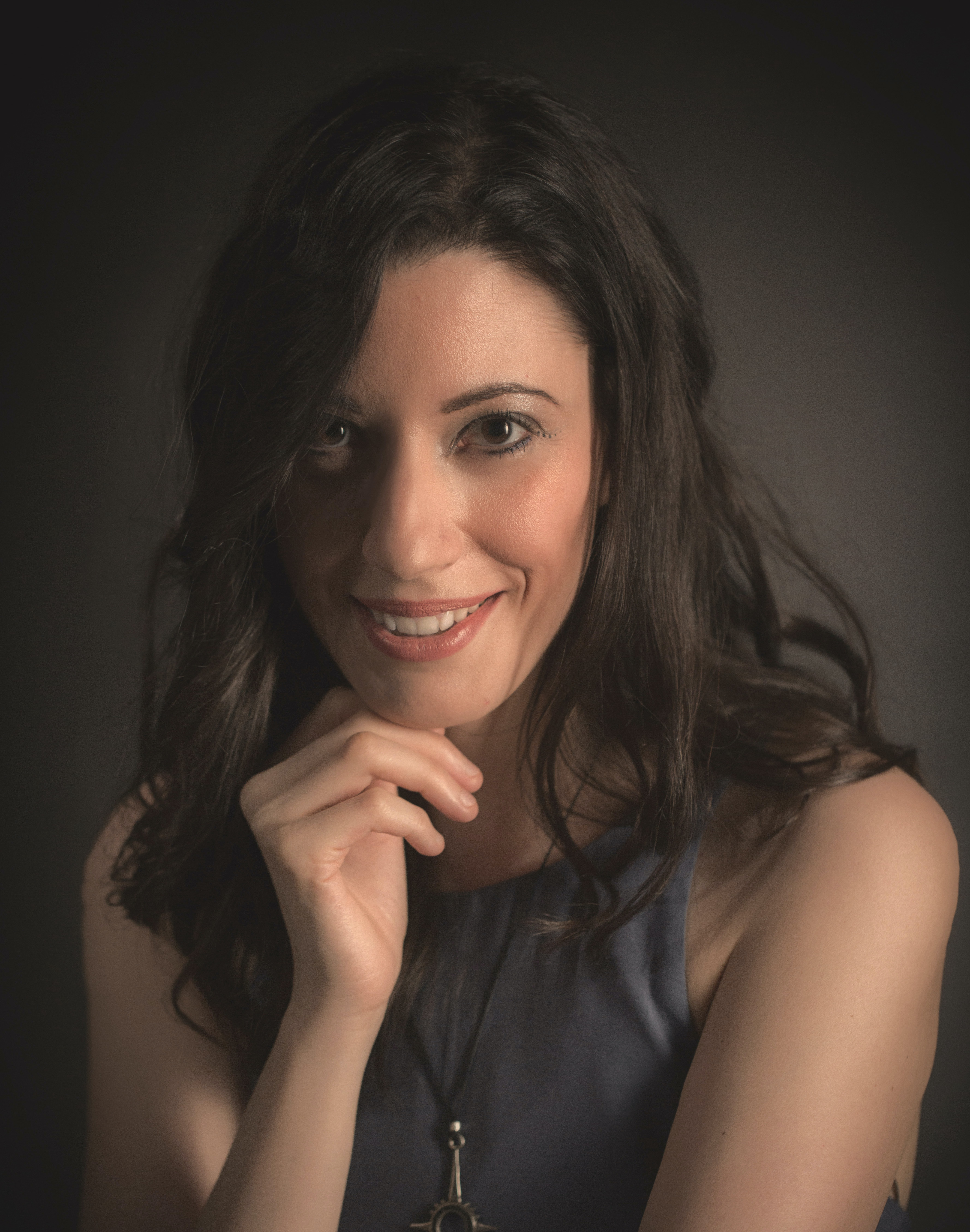 Leyla is an Irish Research Council postdoctoral fellow in the Department of Italian, with a project titled Livy's legacy in Dante, Petrarch and Boccaccio: the practice of reading history in Italian culture from the late 13th to the 14th century. She previously studied and worked at the Universities of Pisa, Cambridge, Notre Dame, Fribourg and Frankfurt, and most recently held a post-doctoral position at the University of Pisa, where she collaborated with the "Hypermedia Dante Network" (HDN).
Her research interests embrace the transmission and transformation of Latin culture and texts from the Late Middle Ages to the Renaissance, Dante, the early commentators to the Commedia (especially Benvenuto da Imola), Medieval Italian lyric poetry (Cino da Pistoia), Neoclassical art and literature (Ugo Foscolo), and the implementation of digital knowledge and resources in the Humanities.
She is about to publish her monograph «Per filosofici argomenti e per autorità» ("Par." XXVI, 25-26). L'eredità dei Classici latini nel poema dantesco (Cesati, 2022), and has contributed to her fields of research with several papers and conference talks in Italy, France, the UK and the US.
She commented on Inferno 18-34 for an edition of Dante's Commedia supervised by Marcello Ciccuto and distributed by the Italian national newspaper LaRepubblica.
She co-edited with Marcello Ciccuto the volume Dante visualizzato. Carte ridenti (Firenze: Cesati, 2019). Together with Gaia Tomazzoli, she is currently editing the proceedings of the first HDN's conference, «Per intelletto umano / e per autoritadi». Il contesto di formazione e diffusione culturale del poema dantesco.
In 2020, she held a lectio magistralis about Inferno 25 for the renowned "Lectura Dantis" series of the Società Dantesca Italiana in Florence (available here: https://www.youtube.com/watch?v=388Oo7id66U&t=491s)
She has recently started a collaboration to promote the Italian language and literature with the Italian Embassy in Bahrain.
Dante-related publications:
Livraghi, Leyla, 'Il Livio di Dante', in «Nostra maggior musa». I maestri della letteratura classica nella Commedia di Dante, ed. John Butcher (Città di Castello: Edizioni Nuova Prhomos, 2021), pp. 99-114
Livraghi, Leyla, 'Composizione in progress della Commedia e rapporto con le fonti: il caso rivelatore di Stazio', in Italianistica1 (2021), pp. 75-85
Tomazzoli, Gaia, Livraghi, Leyla, Metilli, Daniele, Pratelli, Nicolò, Bartalesi, Valentina, 'The Hypermedia Dante Network Project', in AIUCD 2021 - Book of Extended Abstracts, ed. Federico Boschetti, Angelo M. Del Grosso and Enrica Salvatori (2021), pp. 269-274 (https://aiucd2021.labcd.unipi.it/wp-content/uploads/2021/05/AIUCD2021_BOA-versione3A.pdf)
Livraghi, Leyla (with Guerin, Philippe), 'Regards croisés sur Dante, Enfer V: amants exemplaires, pragmatique de la liste et interprétation de la tradition', in Entre les choses et les mots (2): les listes médiévales, ed. Olivier Biaggini and Philippe Guerin (Paris: Parution, 2021), pp. 127-151, my part: pp. 138-151
Livraghi, Leyla, 'De vulgari eloquentia II vi, 7: un canone della prosa?', in La cultura di Dante, Giovanni Vedovotto and Fabio Zanin (Treviso: B#S Edizioni, 2021), pp. 13-44
Livraghi, Leyla, 'Dante, Cino, i Malaspina: note sparse di un dialogo poetico e politico', in Dante e la Toscana occidentale: tra Lucca e Sarzana (1306-1308), ed. Alberto Casadei and Paolo Pontari (Pisa: Pisa University Press, 2020), pp. 517-524
Livraghi, Leyla, 'Dal Convivio alla Monarchia. Quale Livio per Dante?' in L'Alighieri 53 (2019), pp. 53-75
Livraghi, Leyla, '«Livïo [...] che non erra» (Inferno XXVIII 12): delimitazione di un'area di pertinenza', in Lectura Dantis Lupiensis, vol. 5 - 2016, ed. Valter L. Puccetti and Valerio Marucci (Bologna: Longo, 2018), pp. 63-93
Livraghi, Leyla, 'I riferimenti danteschi a Livio dal Convivio alla Monarchia', in Sulle tracce del Dante minore: prospettive di ricerca per lo studio delle fonti dantesche, ed. Thomas Persico and Riccardo Viel (Bergamo: Sestante edizioni, 2017), pp. 45-62
Livraghi, Leyla, 'Esemplarità del mito e agone con gli antichi in XXIV-XXV', in Dante e i classici', ed. Marcello Ciccuto and Paola Allegretti (Firenze: Le lettere, 2017), pp. 57-88
Livraghi, Leyla, 'Eros e dottrina nel sonetto dantesco Io sono stato con Amore insieme', in AlmaDante 2013, ed. Giuseppe Ledda (Bologna: Aspasia, 2014), pp. 69-87
Livraghi, Leyla 'Raptus e Deificatio ovidiani nel sistema della Commedia', in Ortodoxía y heterodoxía en Dante Alighieri. Para una valorización histórica de los orígenes ideológicos de la Modernidad, ed. Carlota Cattermole, Celia de Aldama, Chiara Giordano, pres. Juan Varela-Portas de Orduña (Madrid: Ediciones de la Discreta, 2014), pp. 691-709
Livraghi, Leyla, 'Dante (e Cino) 1302-1306' in Tenzone 13 (2012), pp. 49-92
Forthcoming:
Livraghi, Leyla, 'Vanni Fucci e Capaneo: metamorfosi dell'eroe sacrilego dall'epos classico alla Commedia', in Annali d'Italianistica (2021)
Livraghi, Leyla, '«Maestro e autore». Tempi, modi e strategie della ricezione virgiliana nell'opera di Dante', in «Per intelletto umano / e per autoritadi». Il contesto di formazione e diffusione culturale del poema dantesco, ed. Leyla Livraghi and Gaia Tomazzoli (Firenze, Cesati, 2021)
Bartalesi, Valentina, Pratelli, Nicolò, Metilli, Daniele, Gaia, Tomazzoli, Livraghi, Leyla, Zaccarello, Michelangelo, 'A Formal Representation of the Divine Comedy's Primary Sources: The Hypermedia Dante Network Ontology', in Digital Scholarship in the Humanities (2021)
Livraghi, Leyla (with Zaccarello, Michelangelo), 'Dante e il web semantico: nuove prospettive nell'organizzazione delle conoscenze sui commenti alla Commedia (PRIN 2017)', in Traduzioni, tradizioni e rivisitazioni dell'opera di Dante, ed. Thomas Persico and Marco Sirtori (2022)
Livraghi, Leyla, 'Benvenuto da Imola e le traduzioni omeriche di Leonzio Pilato fra Boccaccio e Petrarca', in Miscellanea di studi su Benvenuto da Imola a cura del Centro Studi su Benvenuto da Imola (CeSBI) di Bologna (2022)